Video Marketing Tip: How to Improve Sales using Video Squeeze Pages
Here is quick marketing tip that could come in handy. ArticleVideoRobot allows one to create Squeeze video pages that is ideal for promotional videos. ArticleVideoRobot has a built-in redirect option that allows your viewers to to be taken to a more detailed product feature page or a more comprehensive marketing page to complete the sales pitch.
Why Redirect to a Squeeze Page?

The idea behind video marketing is to ensure that your target prospects (or viewers) get the maximum information to the prospect so that they turn into a successful buyer of the product or a service. With video marketing and with a compelling video as a marketing medium, you must ensure that you complete the sale or atleast make sure the customer is presented with the opportunity to buy the product or service when the impression about the product or service is fresh in the mind of customer.
Quick Steps
Below are quick steps that shows how you could enable the option to activate redirection. Note that this option would work only when you publish your video to your website using the embed HTML code. Refer the steps below that shows how you could do this:
1) Open your flash movie in the Full Article to Video Editor and click the Next button until you reach the
Select Your Movie Background
page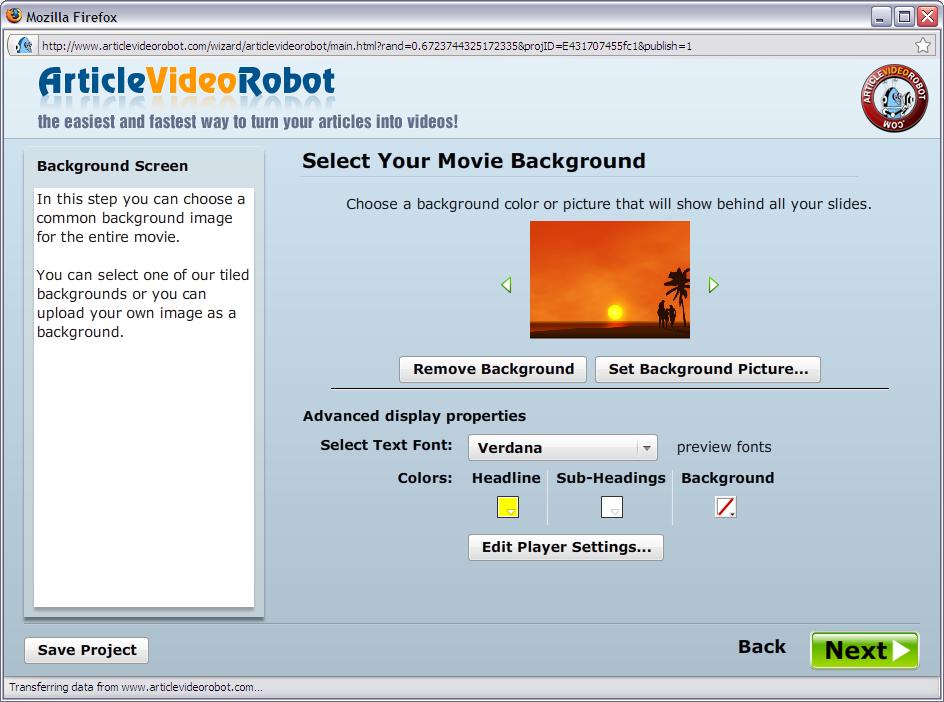 2) Click on the
Edit Player Settings
button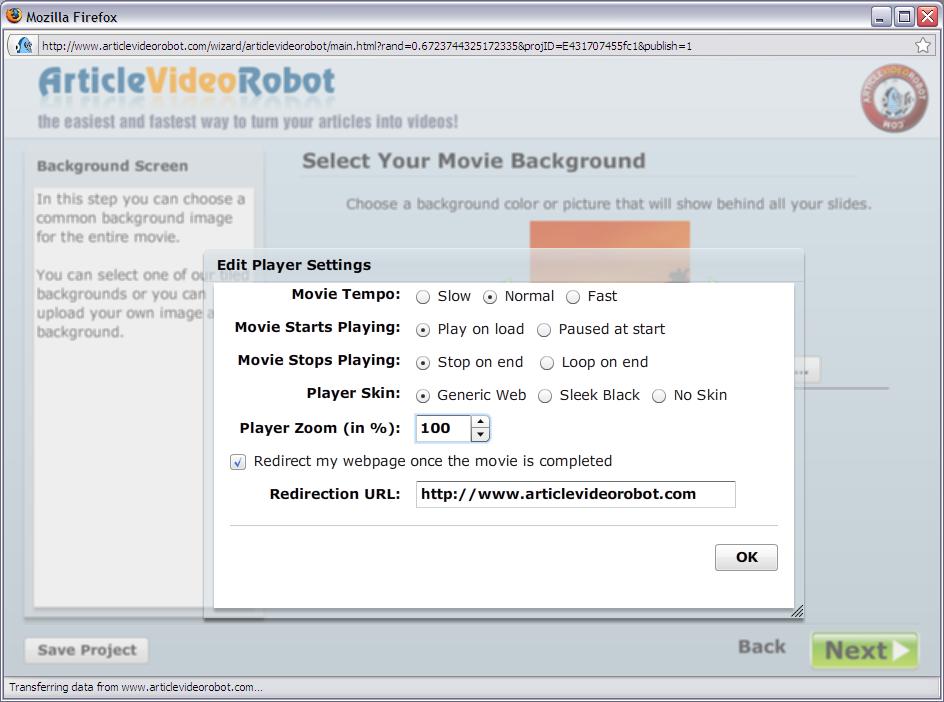 3) Click the
Redirect my webpage once the movie is complete
4) Enter the URL that you wish to redirect to in the
Redirection URL
textbox
Hope this tip was useful. Though it is a very basic feature that goes unnoticed it can definitely help you improve your sales which gives you more reasons why you should consider using it.