Listicle or top 10 videos
Listicle or top 10 videos are one of the best ways to generate a lot of views and traffic quickly. YouTube's most successful channels like Buzzfeed, Watchmojo, Screen rant have used these type of videos to get millions of views and subscribers.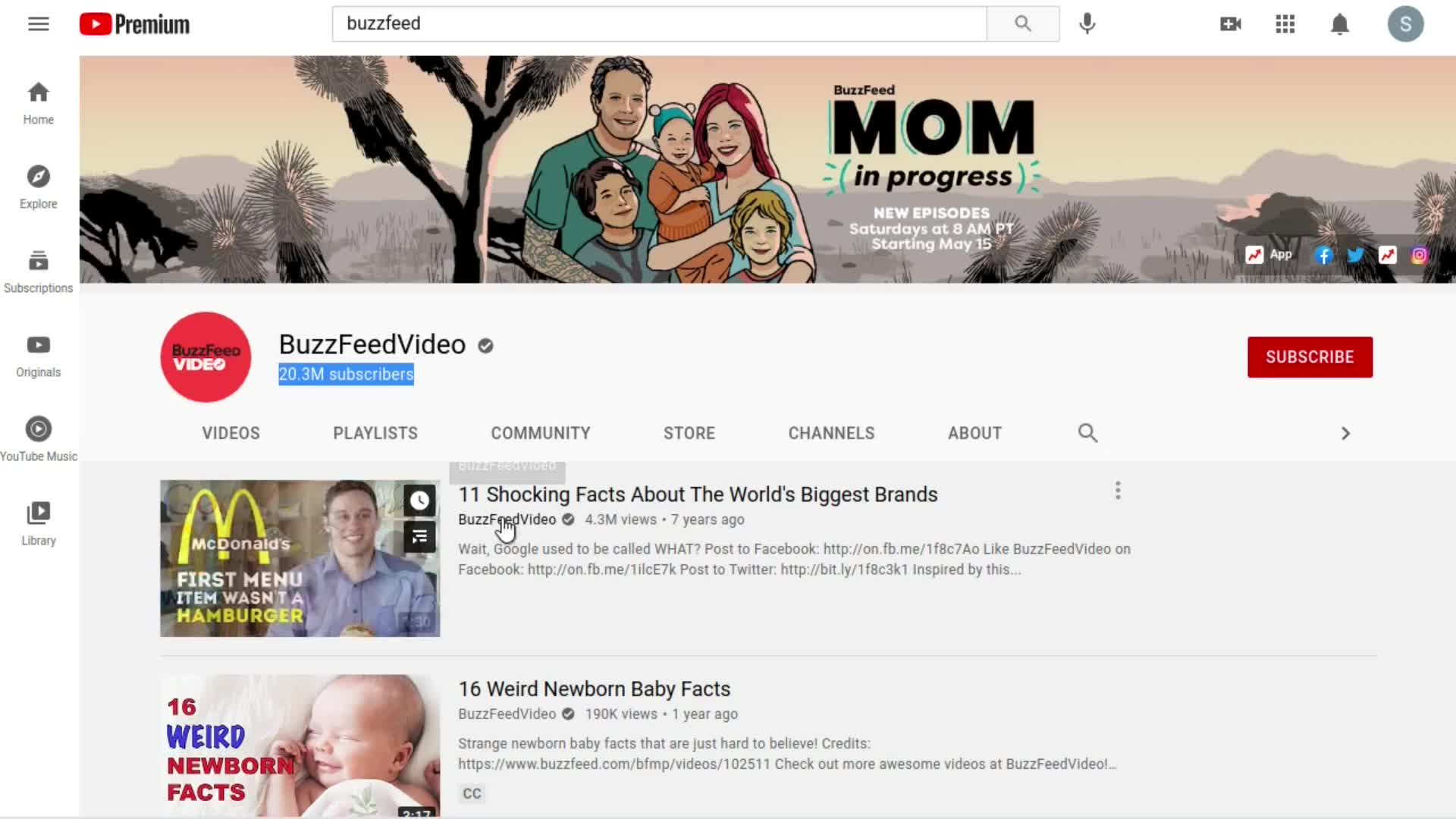 Now you too can make such videos for your own product or website by just typing a single keyword.
(watch video tutorial)
Turning your keyword into a listicle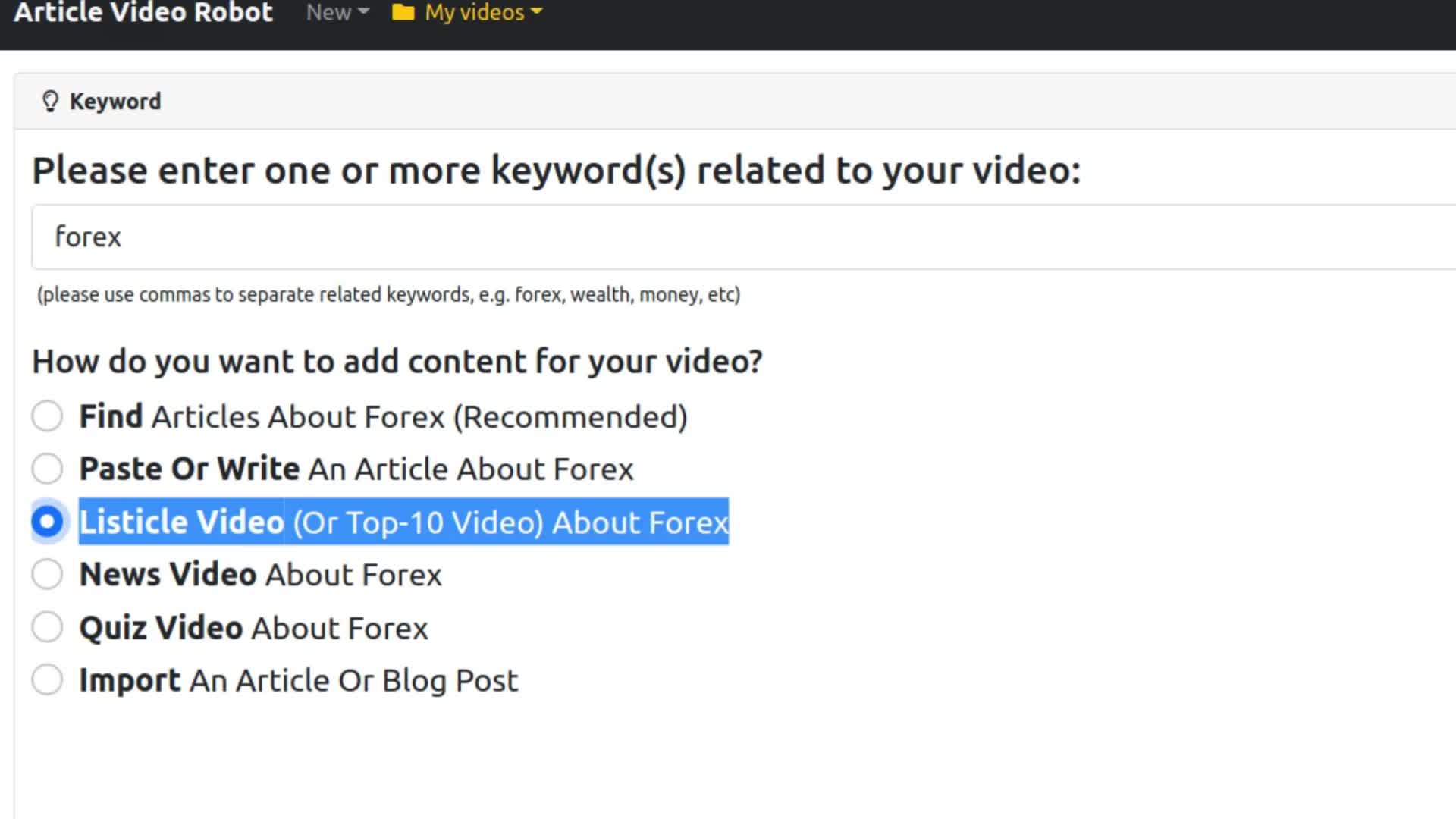 This is the keyword screen. Enter your main keyword for which you want to generate a video.
Let's say you run a forex business, and you want to make videos to promote it.
You can enter the keyword "forex". Then click this 'more video options' link to see the full list of videos that you can create.
Select listicle video from the options and click Next.
Hundreds of listicle ideas in different categories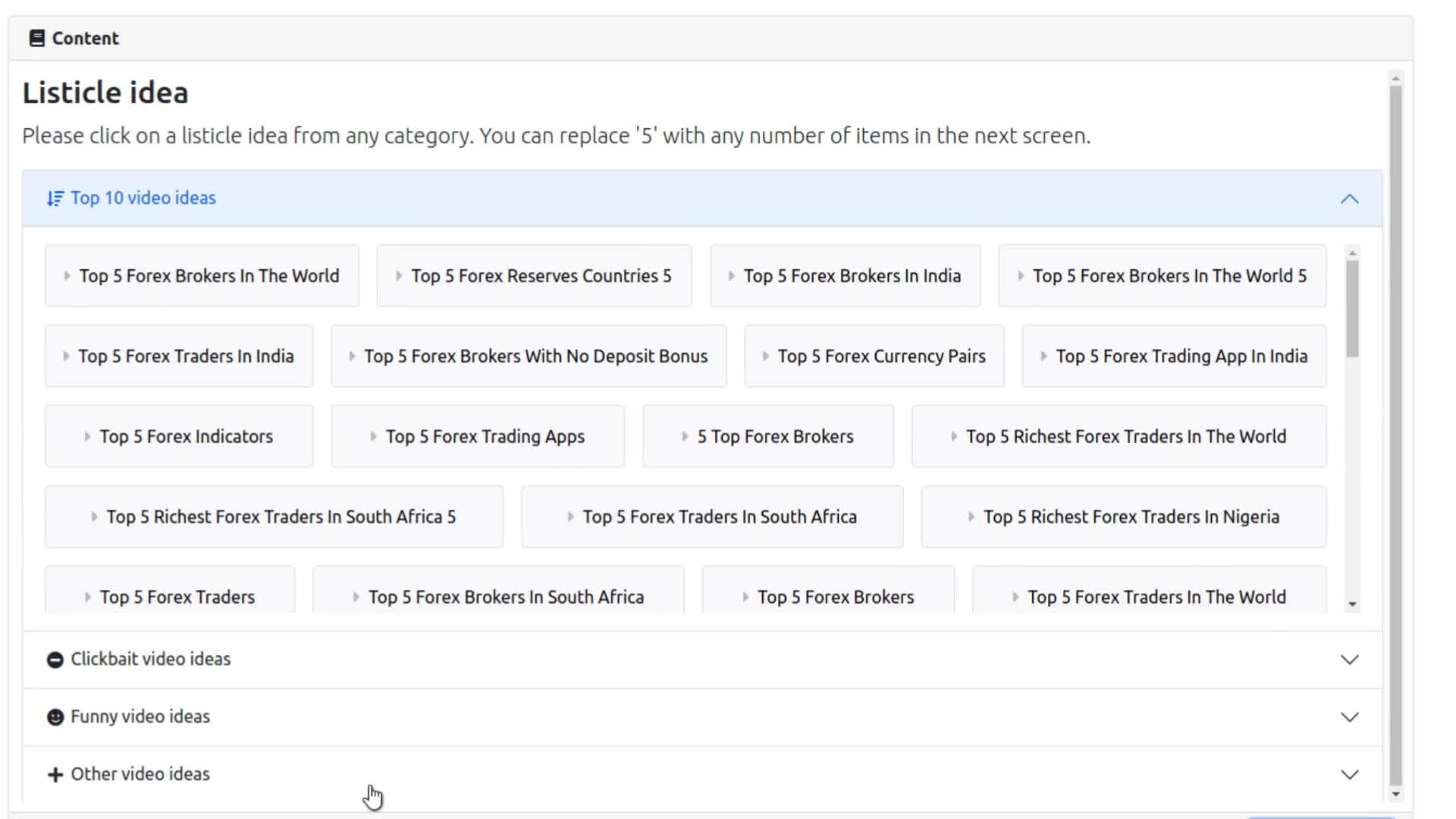 Article video robot will generate hundreds of viral listicle ideas for your video. These ideas are grouped into different categories as you can see here.
Select an idea from any category and click Next. By the way, it doesn't have to be Top 5, you can add as many items as you want to your list.
Adding items to your listicle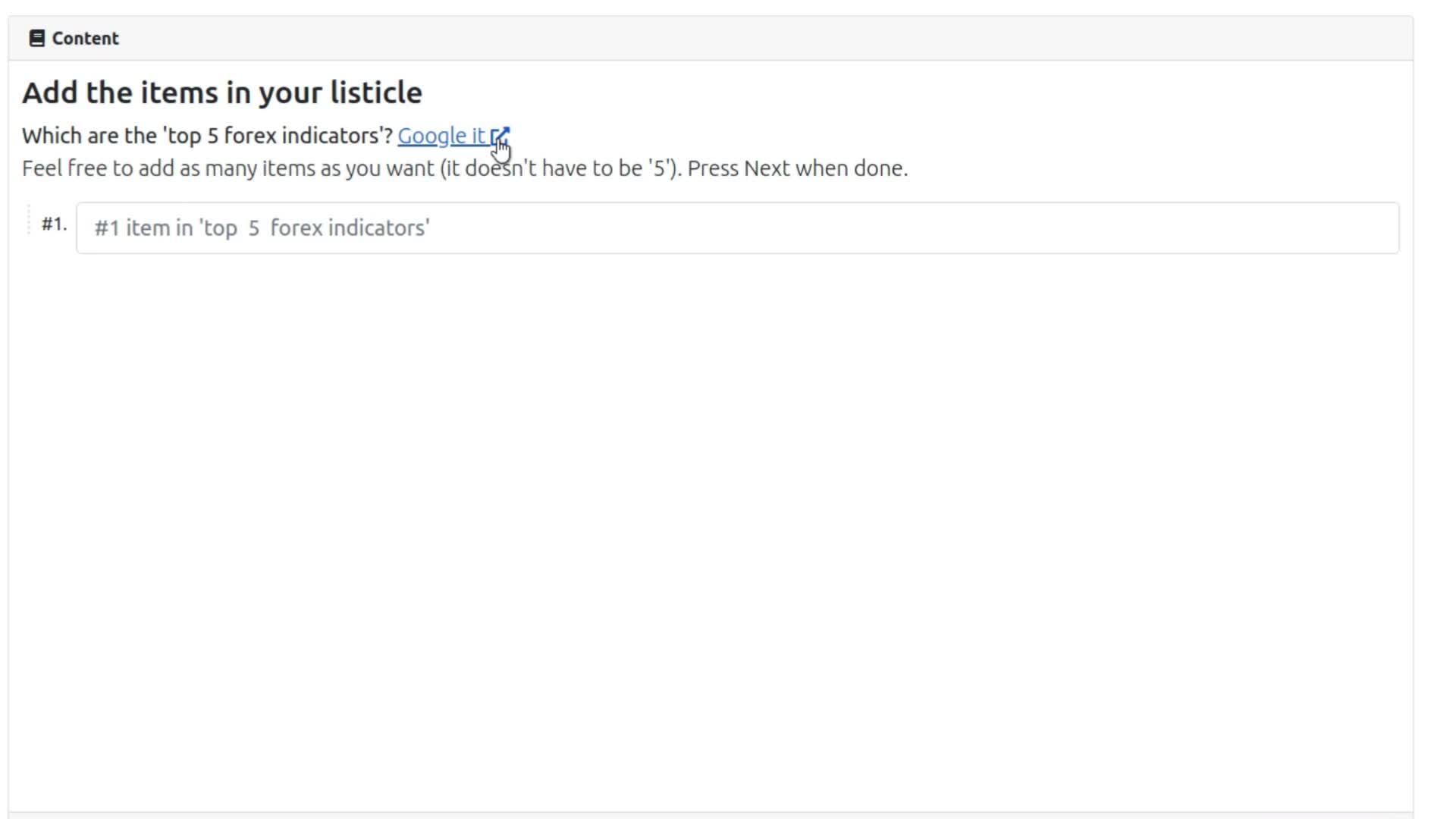 Now it's time to add items to our listicle. The easiest way to do this is by doing a quick Google search using this link here.
I'll just copy-paste the top result from Google to fill the list for this demo.
Make your listicle videos more engaging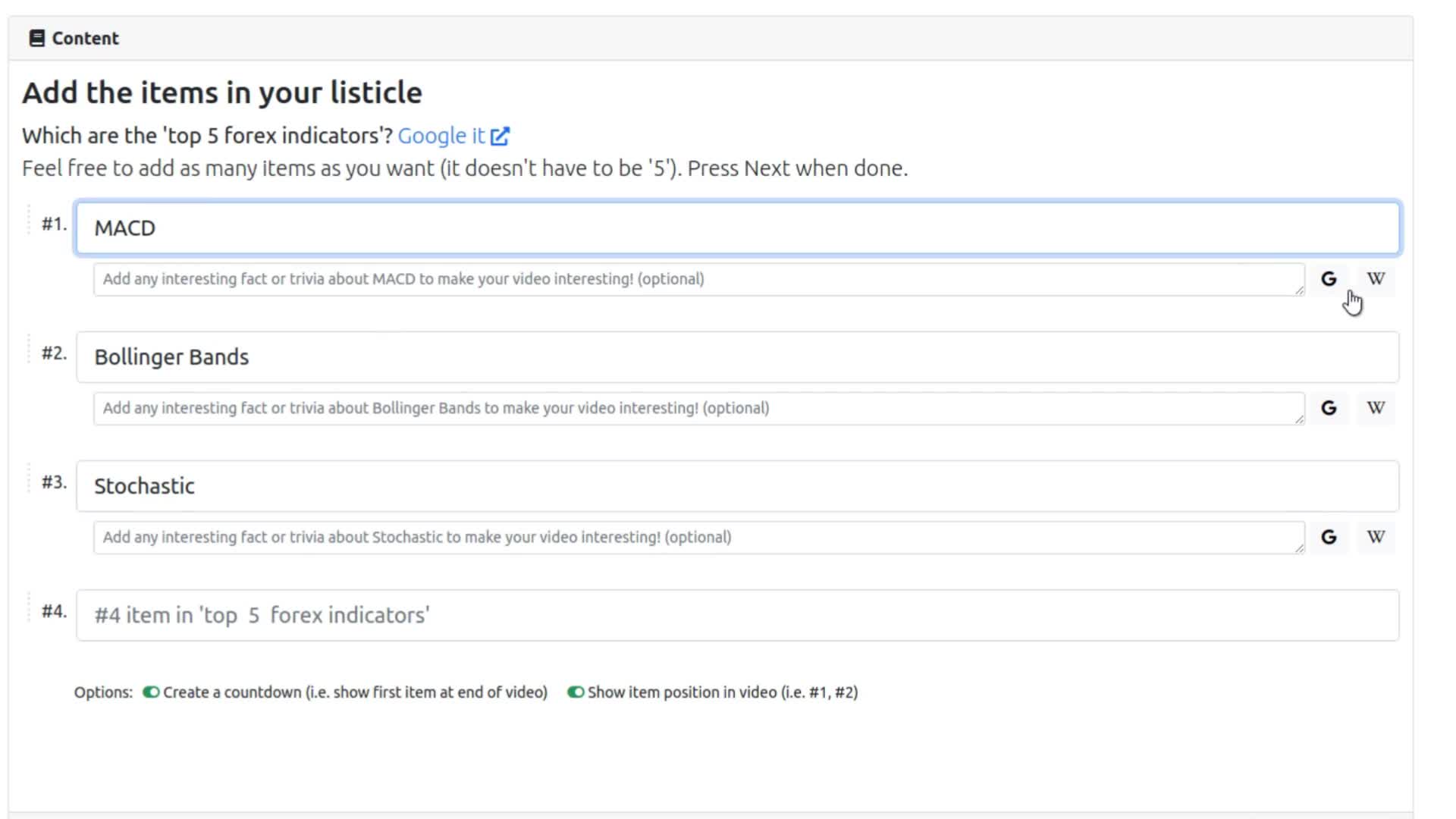 To make your video more interesting, you can add some interesting facts or details for each item. Use these buttons here to do a quick Google and Wikipedia search like this.
Use these options here to customize how your listicle is generated.
Customize your listicle videos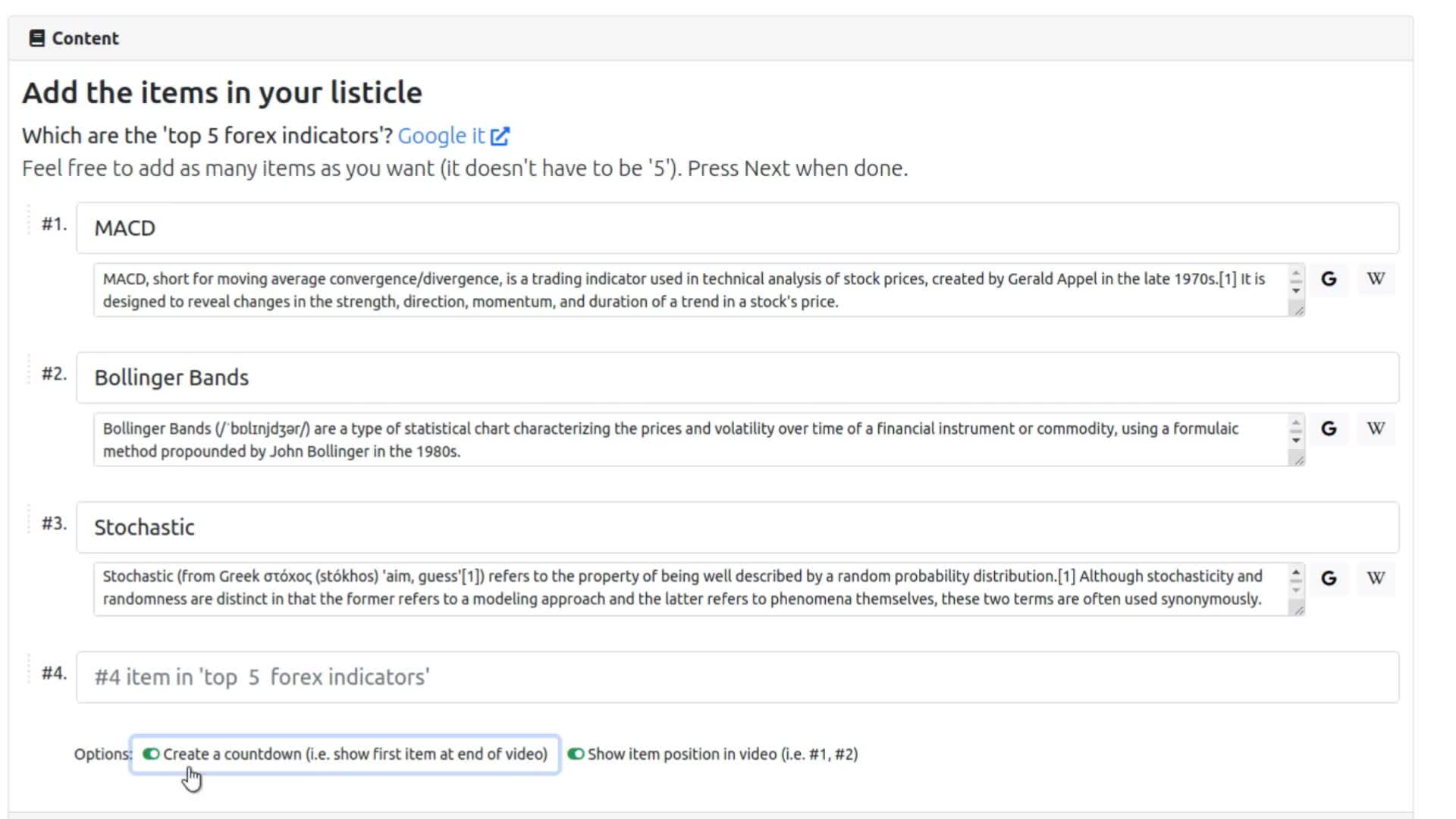 Toggling this 'create a countdown' option here will show the items in reverse order, i.e. the last item in the list will be shown at the start of the video and the first item at the end.
Toggle this 'show item position' option here to show the item's position or number in the list before revealing the item.
Click Next to continue.
Bold relevant keywords in your listicle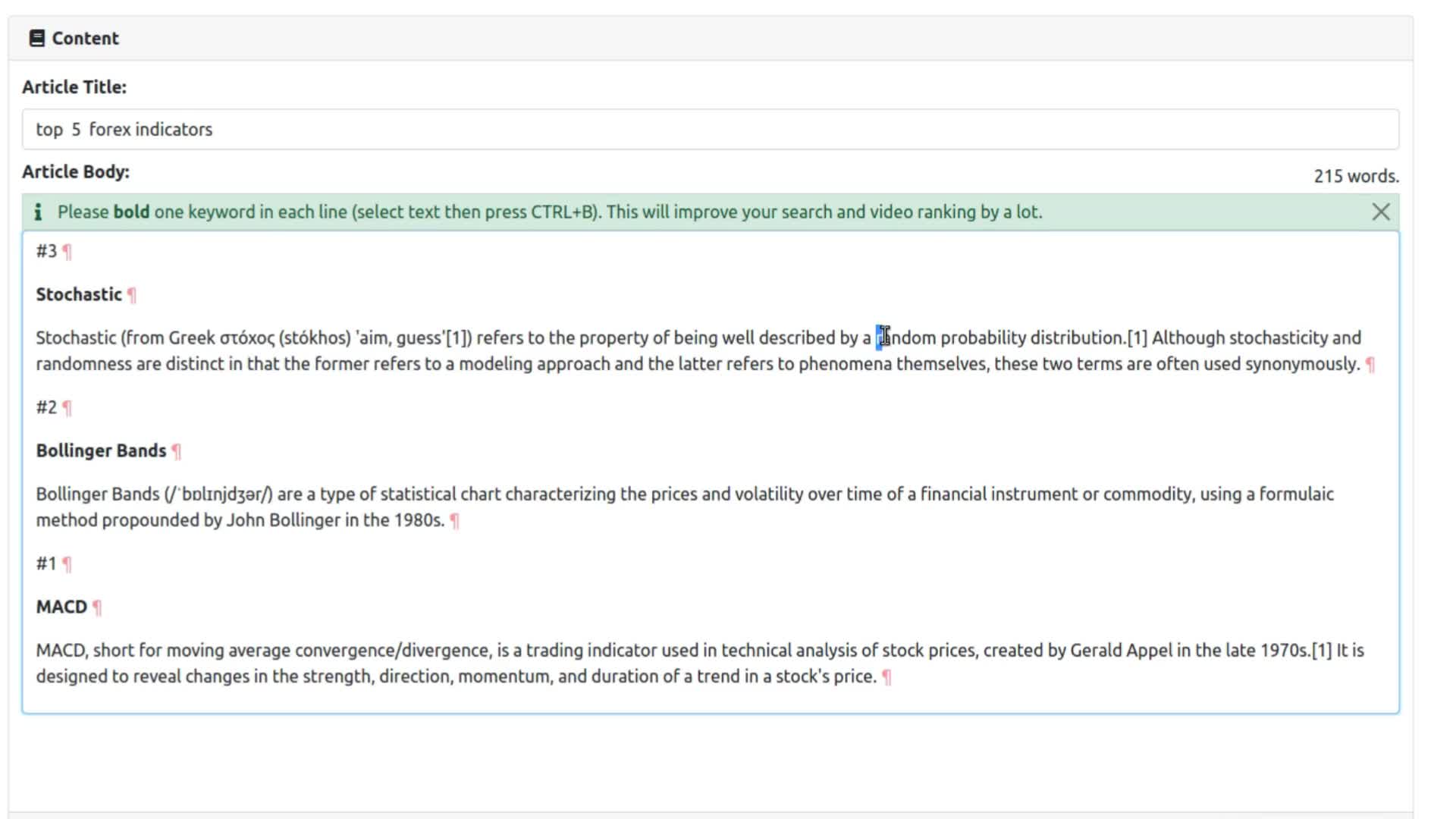 Our listicle content is ready! Feel free to make any edits or rewrites here as needed. We recommend that you must bold any important keywords inside this text by pressing Ctrl+B, as this will greatly boost your youtube and google rankings.
Rest is same as article to video
(watch relevant portion of article video tutorial)
The rest of the process is same as making content videos. Please refer to that video tutorial for more details.
Download MP4 of video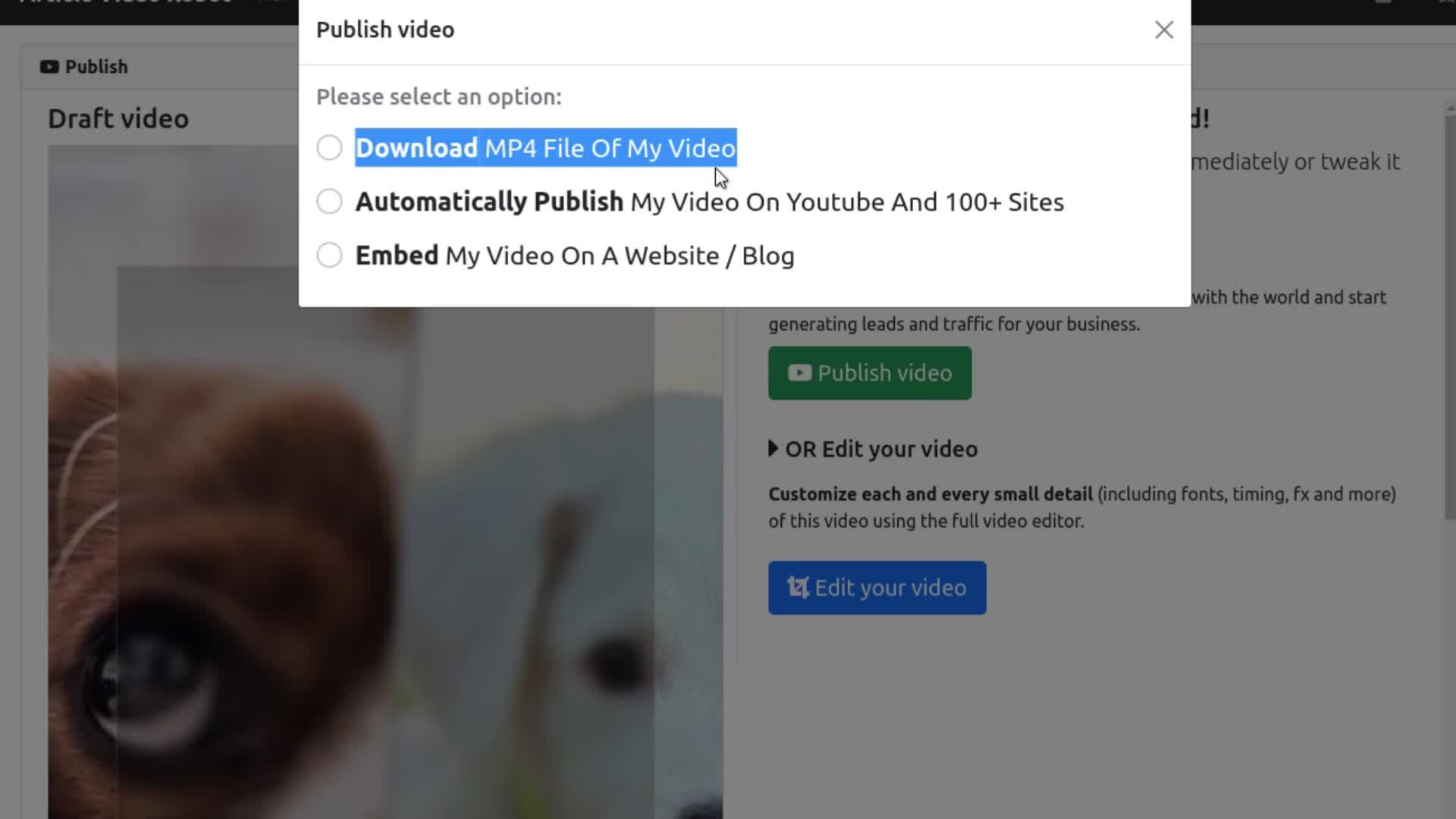 That's it! Your video is ready. You can now download a MP4 file of your video or use our automatic video distribution service to post this video to dozens of video and social sharing sites and start generating new leads and traffic for your business.
Edit your video in full editor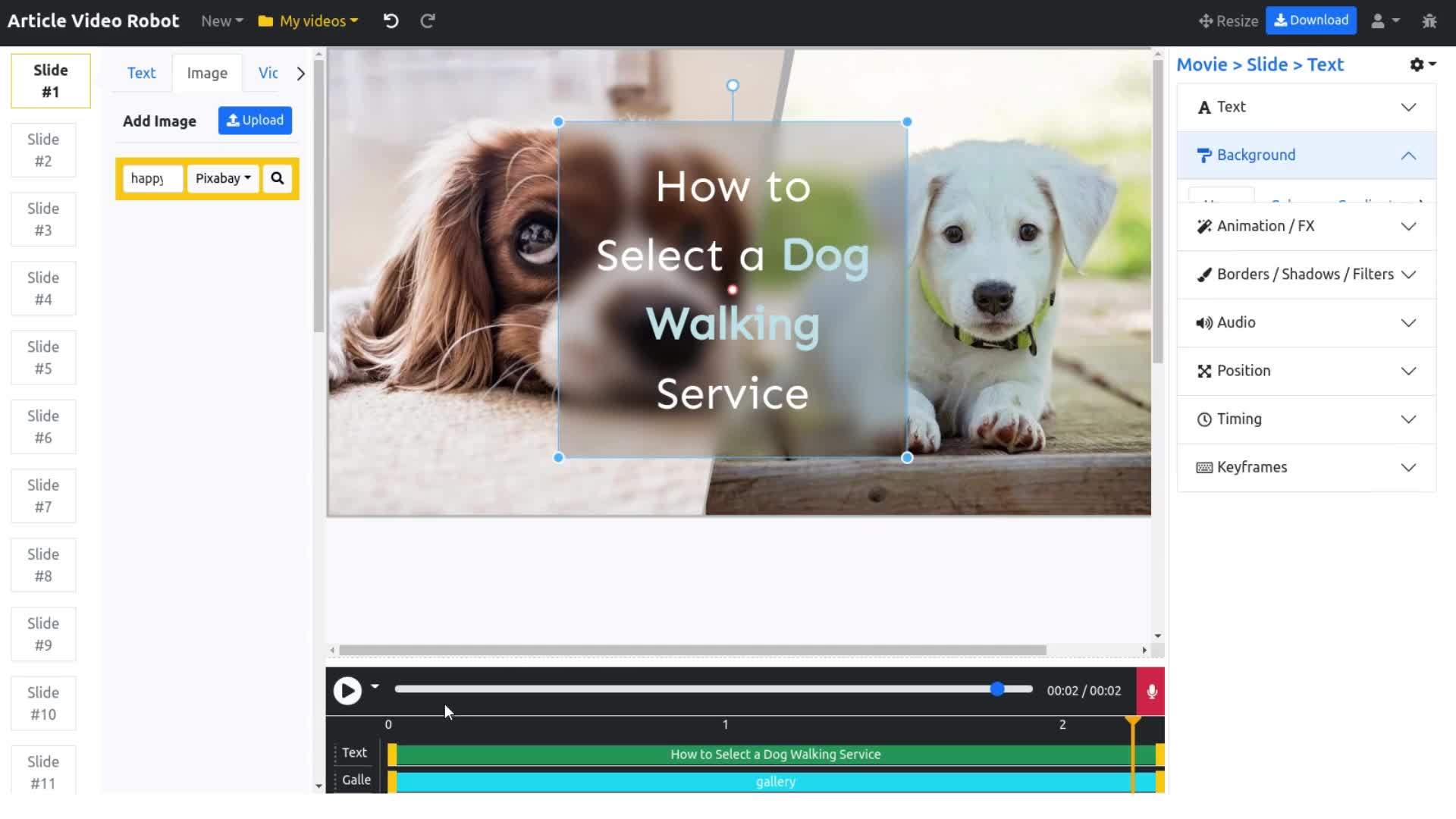 Article video robot also comes with a fully featured video editor. It's a very powerful video editing tool using which you can edit and customize every single detail of your video. Please check out the video editor tutorial for more details.